And not Wednesday. And I left my house at 6:30 yesterday morning and haven't been home yet, so today's post will be short and sweet.
Sometimes I need to carve out some introvert time when visiting my family, and it usually involves me on the computer watching something random. This time it was
Animals Being D*cks...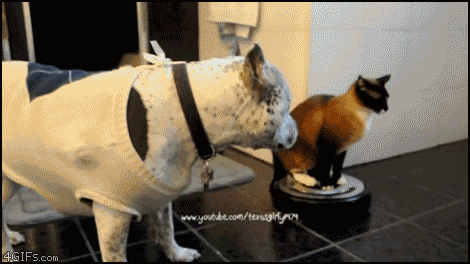 Hovercat attacks! Bwahahahahaha!
And online episodes of TNT's
Rizzoli and Isles.
How about you? What do you do to zone out?