As some of you know, I turned thirty on Tuesday.
It hit home last month that I was turning thirty. That my twenties would be behind me, along with any possible claim to young-adulthood. Now I'm just an adult.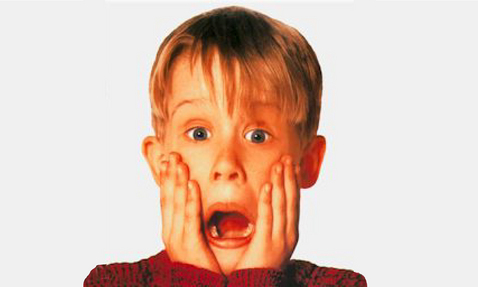 I do not feel like an adult.
__________
I do not feel thirty. I feel twenty-three and fourteen and five. I don't have a college degree or kids or a house, or anything at the moment that counts as a stable career.
I serve coffee for a living, recently pared down my wardrobe to exclusively jeans and solid color tee-shirts, and live in an apartment that is only slightly less messy than my room when I was in high school. My idea of cooking is to throw a can of soup in a bowl and stick it in the microwave. I'd be happy eating deli turkey and apples for breakfast for the rest of my life.
I'd rather watch
M.A.S.H.
and
Murder She Wrote
reruns than talk about politics or the economy. I'd rather spend an hour networking online than answer the phone when I'm tired. I forget to call people back all the time; I forget to return emails. I take long naps in the middle of the day. I avoid driving whenever possible.
I'm still obsessed with books. I read every time I get a break at work. I can read and walk at the same time. I fall asleep imagining myself into my favorite stories, just like I did in elementary school. I rack up fines at the library and cheerfully pay them just so I can check out more books. I have a huge vocabulary, yet consistently pronounce words the wrong way.
__________
When I'm not watching movies/TV or reading, I'm playing let's-pretend. I believe in fairy tales and hokum. I put words down on paper and declare them crap, and then spend hours rearranging them. I worry about what ice dragon scales should feel like and how cats sound when they laugh.
I get paid for none of this. I may never get paid for it.
I do not care.
The world tells me this is not what an adult should be and do.
I don't care about that either.
But for a brief period of time last month, I wondered... if I should.